Tired of the dining hall or just want to take your taste buds on an adventure? Austin Wallace takes the reins on the second edition of Drew's Eats, bringing you some tantalising food options in our locality.
Sewn into the folds of Newtown's very makeup as a cultural hotspot is a strong foodie presence; a constantly cycling plethora of modern innovation, traditional cuisine and elevated fast food options. Cutting out the middleman, I've done the research myself to bring you my favourite options for eating out on King Street and beyond…
Hikaru – 134 King St, Newtown NSW 2042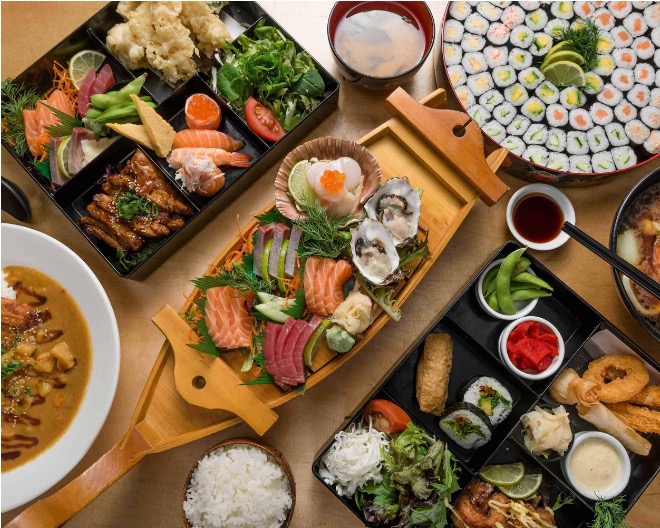 If you are willing to brave the infamous wait times, Hikaru will not disappoint. What the traditional Japanese restaurant may lack in ambience, often overlooked and underwhelming at approach, it makes up for in mouth-watering meals at an affordable price point. My personal dinner favourite is the teriyaki udon, brandishing a monumental portion size for just $13.80, however, if you are more into sushi, sashimi or tempura their extensive menu will have you covered. Simply put, Hikaru is a must-visit – just make sure you're not in a rush!
Delish Pork Roll & Juice Bar – 160 King St, Newtown NSW 2042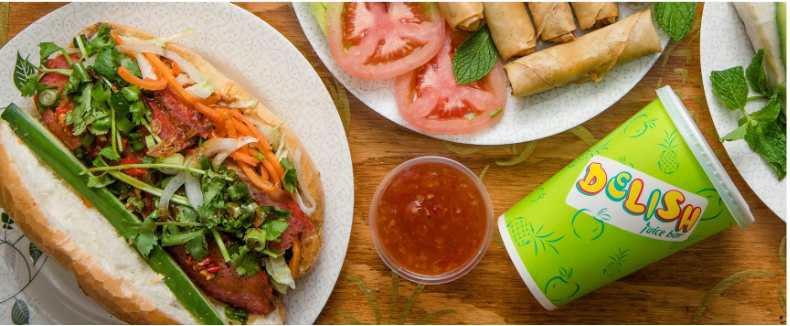 I guess the name sums it up, tasty Vietnamese rolls & fruit juices tucked away on King Street. Just across from the Marly, it is potentially one of the quickest and easiest options near college. Their pork or chicken rolls use the perfect Vietnamese bread, hearty in size… crunchy, yet soft. But arguably, Delish's main attraction is the juices, made right in front of your eyes and customised to taste. Despite the somewhat steep price of $9 for a large, they really do prove a perfect remedy for a hungover day. For a feel-good feed Delish cannot be overlooked.
Newtown North Indian Diner – 196 King St, Newtown NSW 2042
If you're looking to experiment, a variety of authentic North Indian dishes are waiting at your fingertips. If you're not feeling experimental that works too. Their tender and creamy butter chicken, paired with a soft, flavoursome garlic naan is simply unrivalled within the postcode. Call me plain. Call me simple. I couldn't care less. Whatever you get, Newtown North Indian Diner will not disappoint. The only downside is the price of $16.90 for a regular curry with rice. Despite sitting at a relatively high price point, the portions are substantial and filling to say the least. An often-overlooked gem, I could not recommend it more highly for a hearty eat-in or takeaway.
Loaded by BL – 170-172 Missenden Rd, Newtown NSW 2042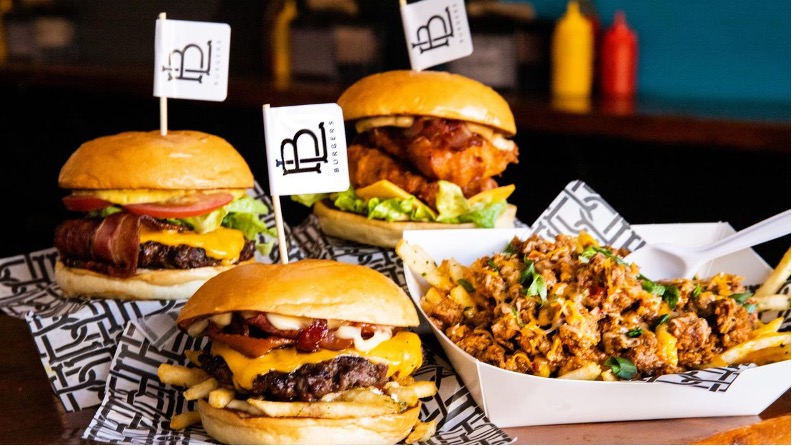 I may be biased as a Parramatta local for many years, but the BL burger has a special place in my heart. To see the franchise thriving in Newtown brings a certain warmness, somewhat comparable to the arterial strain and 'meat sweats' these monstrous burgers often incite. If you are feeling a challenge, the weekly specials range from weird to outrageous, ranging from triple-decker patties to donut buns, there's always something new. The slightly higher price range of the burgers may seem off-putting, but they are easily justified in magnitude. There's a reason 'Loaded by BL' has made it back for the second edition of 'Drew's Eats'.
Honourable Mention:
Johnny Gio's – Waterloo, Bondi & Coogee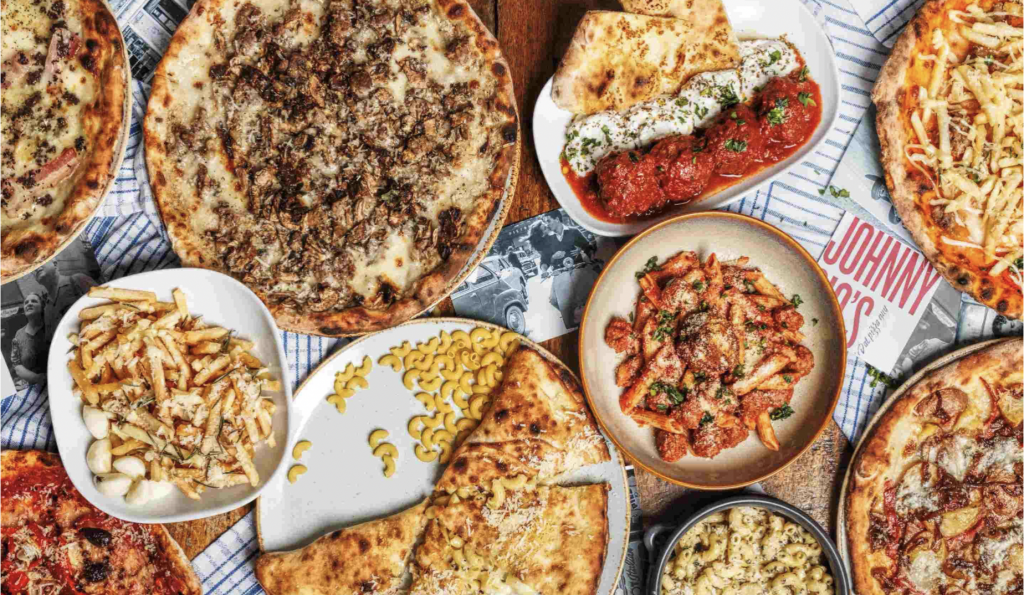 Despite the swift rise and fall of Johnny Gio's in Newtown, their short stint was enough to remember for a lifetime. Authentically Italian with a rich saucy base and enough mushrooms to kill a truffle pig on their pizzas… Don't even get me started on the pastas. Safe to say, the pizzeria has been dearly missed. But it is not all at a loss, Johnny Gio's still has several locations namely Waterloo, Bondi and Coogee as the closest in the vicinity, however, the historic 40% 'Eat Club' discount no longer exists, and these pizzas can be pricey. Nonetheless, perfect for a movie night if you're willing to fork out the difference.