Riding high on the momentum of a do-or-die victory over St John's College on Friday night, the St Andrew's College women's soccer team delivered a performance for the ages as they stormed to the Rosebowl championship with a dominant 6-0 victory over the Women's College in the final. 
For a long time, it looked like the final might not even happen as five days of relentless rain forced the continued postponement of the title match. However, once the sun began to shine down on University Oval No. 2, Drew's hit the field with a vengeance, keen to make up for lost time.
From the opening whistle, St Andrew's didn't allow the Women's team a single moment of respite. They engaged in a one-sided battle, relentlessly pressuring their opponents. The breakthrough came once again from the formidable Shivani Metha, who, fresh off a stunning hat-trick in the previous game, unleashed a thunderous long-range strike to put Drew's into the lead.
Despite the efforts of the Women's defence, Drew's continued to torment with sensational crosses from Olivia Kearney and Kara Selvarajah. These pinpoint deliveries gave Mikhaela Lirantzis not one, but two silky finishes, leaving the Women's defenders and goalkeeper in a vulnerable position. With a commanding score of 3-0 early in the game, the Drew's girls showed no mercy. The Drew's masterclass continued, culminating in a flawless half as Kearney netted a goal, firmly establishing Drew's with a convincing 4-0 lead at halftime.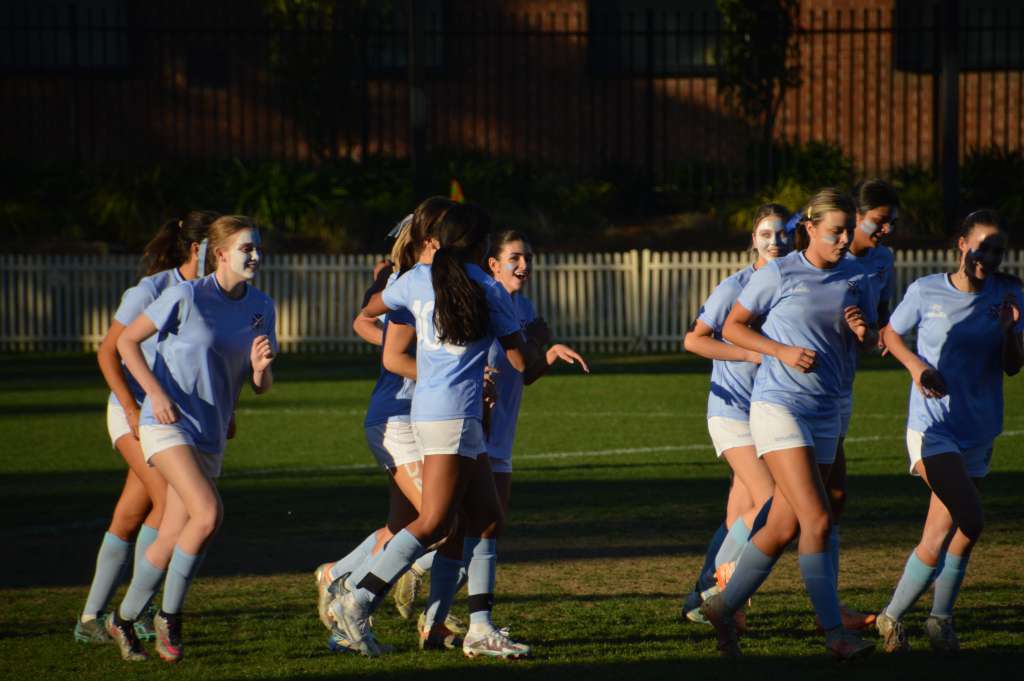 As the Women's team found themselves on the back foot, more drama unfolded when their goalkeeper, Sophia Buys, went down in a collision with Drew's striker Kearney. This forced Poppy Lambourne to take the gloves, and she rose to the challenge admirably, repelling multiple attempts from Drew's. However, the relentless pressure, orchestrated in the midfield by Gemima Davies, with her incredible footwork and control, proved too much to handle, leading Mairi Menzies to drive it into the back of the net.
The Drew's backline defence saw little of the ball but proved impenetrable, effectively shutting down any attempt by Women's to mount a counterattack. This provided a platform for Drew's attackers to dismantle, and this coordination of attacks forced Women's to chase shadows. To seal the victory, Metha, with her signature long-range boot, fired the ball into the net to secure a 6-0 lead.
It was a perfect match from start to finish and as the final whistle blew, the scoreboard painted a vivid picture of the girls' dominant display. While it will go down in the record books as one of the more lopsided finals in Rosebowl history, the books alone cannot do justice to the strength of the team's performance. It was a performance for the ages, and one that those in the stadium will struggle to forget.