For those who haven't jumped aboard the 'Euro Summer' bandwagon during the Australian winter, many things remain at home to keep us occupied and entertained over the cold months. My thoughts and prayers go out to all those dedicated students tackling winter break uni courses or completing placement hours whilst their better halves gallivant through French vineyards or British taverns. When some of us decide to book a weekend bypass through Mykonos in between week-long tours of Spain and Italy with wanton care and a reckless sense of adventure, others are grinding back home, hustling a few more shifts from their part-time/casual job in hospitality. As the yearly pilgrimage to Berlin and futile attempts to enter Berghain prove unsuccessful yet again, many of us are left looking for our own source of entertainment. So let this little piece offer a few suggestions for a different sort of adventure on the silver screen.
Oppenheimer
(Dir. Christopher Nolan)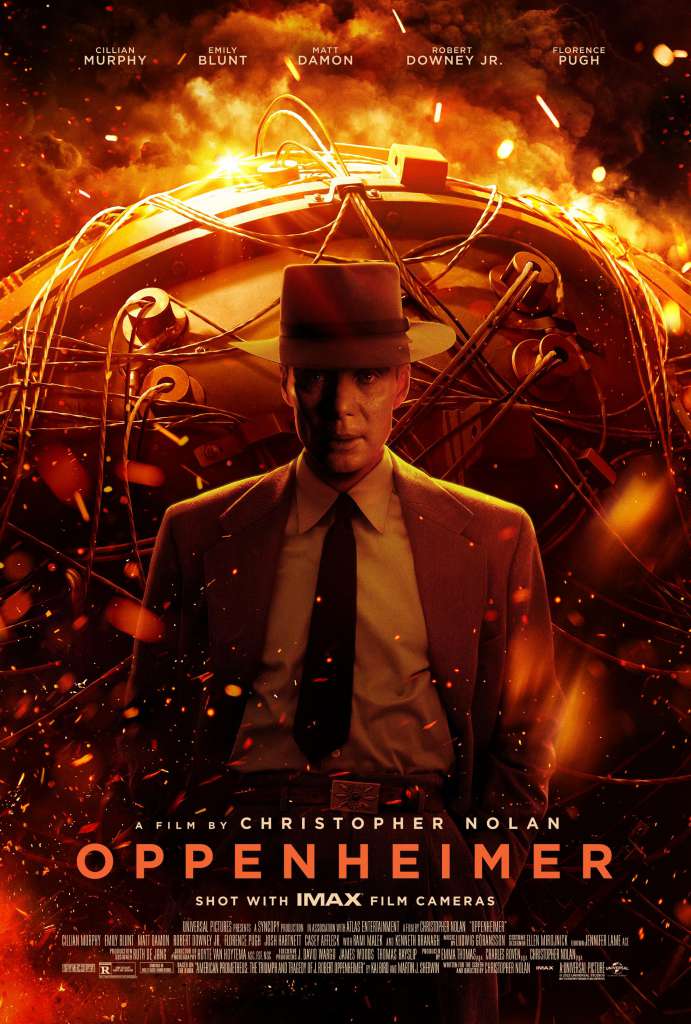 After mixed reviews of his last film, Tenet (2020), Nolan returns with what seems to be a character-focused historical drama epic centred around the life of physicist J Robert Oppenheimer. Nolan's 12th feature film has the potential to combine the character-driven emotional dramas of his early career with the blockbuster epics that he became famous for since the Dark Knight Trilogy (2005-2012).
This star-studded cast, including lead Cillian Murphy, Robert Downey Jr., Florence Pugh, Matt Damon, Emily Blunt, and Jack Quaid, recreate the development of the atomic bomb under the Manhattan Project and the aftermath of its use to end the conflict with Japan and the Second World War.
Filmed on Imax with Nolan's penchant for practical effects instead of CGI, this upcoming blockbuster is sure to be filled with spectacle and mind-blowing visuals. The Hollywood gossip mill has spread rumours that an actual atomic bomb was detonated for the movie.

Oppenheimer comes to Australian cinemas from the 20th of July.
Barbie
(Dir. Greta Gerwig)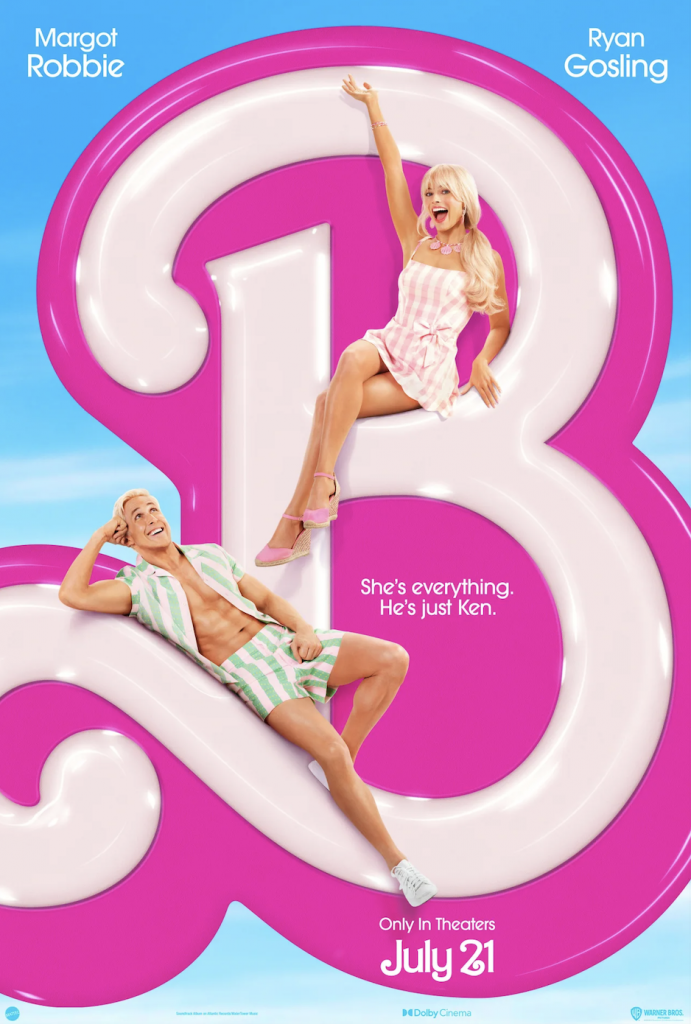 This movie stands in stark contrast to Oppenheimer in genre and inspiration. Where Nolan's film promises a dark, brooding serious tone, Gerwig's picture offers a more upbeat, warm and bright setting. Gerwig's expansive career, covering acting, writing and directing feature films, has come to the live-action debut of the long-time loved fashion doll Barbie.
We will first be introduced to the utopian pink Barbie world of the titular character Barbie (Margot Robbie) and her boyfriend Ken (Ryan Gosling) before following these two as they venture into the 'real' world to discover both the highs and lows of everyday living amongst humans. Gerwig's directing career so far has included critically acclaimed films Lady Bird and Little Women, focusing on female characters in female-driven stories. Expect satirical social commentary, Truman Show-esque meta-commentary on reality, surveillance, and media, and potentially even some sneaky toy company product placements. No matter how the film ends, one thing is for sure: an abundance of pink with the production of the film causing a worldwide shortage of pink paint.
Barbie is set to be released on the 20th of July (the same day as Oppenheimer), so prepare yourself for a 5-hour movie marathon of polar opposites.
Dune: Part 2
(Dir. Denis Villeneuve)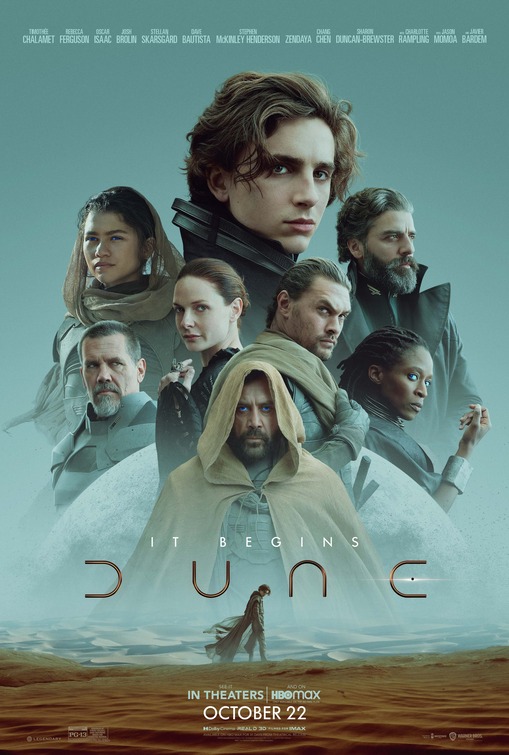 The second part of this intergalactic sci-fi adventure epic is set to arrive later this year. This next chapter of Paul Atreides' story picks up where we left him being accepted by desert-dwelling Freman after his family was destroyed by the Harkonnens. In the continuation of Frank Herbert's futuristic story, Paul Atreides learns the way to survive the deserts of Arrakis as he seeks revenge against the conspirators that shattered the world as he knew it.
This action-packed adventure sees the return of a star-studded cast including, Timothée Chalamet, Zendaya, Rebecca Ferguson, Dave Bautista, Stellan Skarsgård, Josh Brolin and Javie Bardem, and welcomes the addition of several equally well-known celebrities including Austin Butler, Florence Pugh and Christopher Walken. It will be interesting to see Austin Butler navigate the transition from lead protagonist in a biopic, Elvis(2022), to Chalamet's antagonist in a galaxy-spanning sci-fi epic.
Denis Villeneuve returns to direct the second film in the Dune movie reboot after success amongst critics and fans alike with the first film as well as success with a similar sci-fi project in directing Blade Runner: 2049(2017), the sequel to Ridley Scott's cyber-punk neo-noir from 1982.
If you enjoyed the first film, are a life-long fan of the novels, fan of Villeneuve's previous films or simply a sci-fi fanatic, this upcoming blockbuster should be at the top of your list. If this flick tickles your pickle, unfortunately you will have to wait until its Australian release on the 2nd of November later this year.
SISU
(Dir. Jalmari Helander)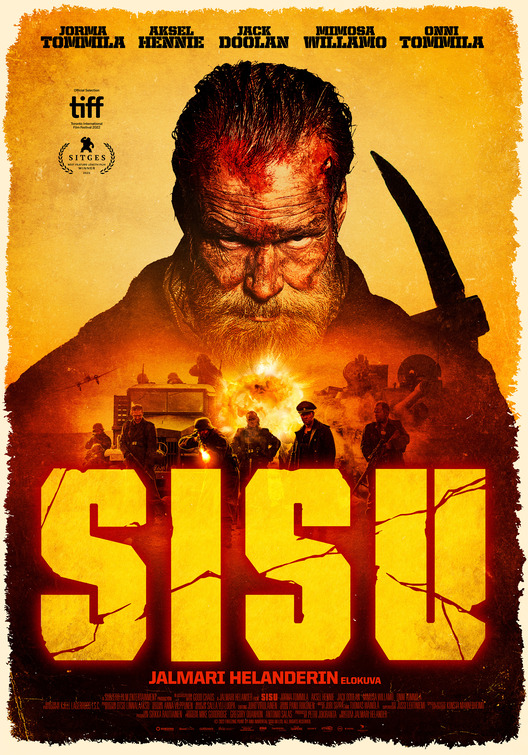 A true dark horse on the blockbuster stage when compared to Hollywood's releases this year. This film follows the story of an ex-soldier in search of gold in northern Finland during the last days of World War 2. After discovering gold, he crosses paths with a Nazi patrol who proceed to steal his gold and execute the old miner. However, seconds before his execution, the veteran takes matters into his own hands and sets down a path of revenge, blood and gore.
Despite its seemingly simple premise, this action adventure never fails to entertain with outlandish action, stylised violence and pure joy of witnessing a single man kill Nazis for an hour and a half. Critics and fans alike have raved about its gory action sequences, tight storytelling as well as its sometimes nonsensical and ridiculous stunts.
Scraping away the Tarantino-esque palpable violence, a solemn wartime story of courage, bravery and a 'never-giver-up' attitude quietly supports the entertaining action. If this little number has raised the hairs on your chest, then get ready for its Australian release on the 27th of July.
---